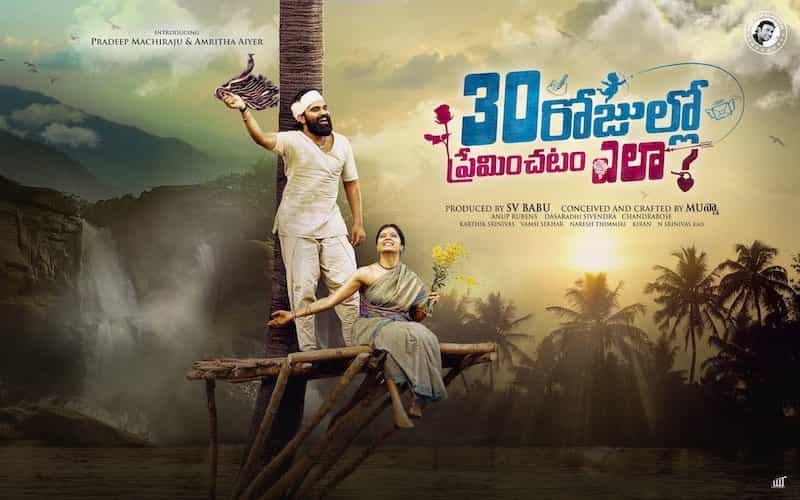 30 Rojullo Preminchadam Ela
30 Rojullo Preminchadam Ela is an upcoming Telugu Movie directed by Munna Dhulipudi. Starring Pradeep Machiraju and Amritha Aiyer as main leads. Produced by Babu SV under his banner SV Productions, Anup Rubens is the music composer for this film. Shivendra Dasaradhi being the cinematographer and Karthik Srinivas is the editor. Subhalekha Sudhakar, Posani Krishna Murali, Hema, Bhadram, Sivannarayana Naripeddi and others in important roles.
A Romantic Comedy-Entertainer..