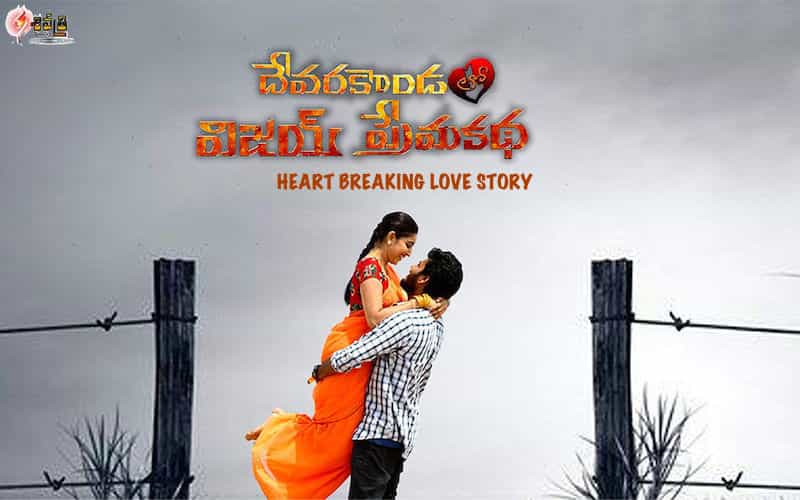 Devarakondalo Vijay Premakatha
Devarakondalo Vijay Premakatha is a Telugu film directed by S.V. Ramana, starring Vijay Shankar, Mouryani and Nagineedu in lead roles.
The movie revolves around a Village Devarakondalo and the people lives in it. Sitharamayya is village head who is generous and friendly person, who stand on his word. Everyone treat him as fatherly figure for his service. He has a daughter Devaki (Mouryaani). Vijay (Vijay Shankar) falls in love with Devaki since childhood. Soon she fall in love with Vijay and they decide to marry each other. Sitharamayya as village head, banish them from village inspite of love towards his daughter. The rest of the story is about how they face challenges outside the village?
A Message oriented Romantic Drama..