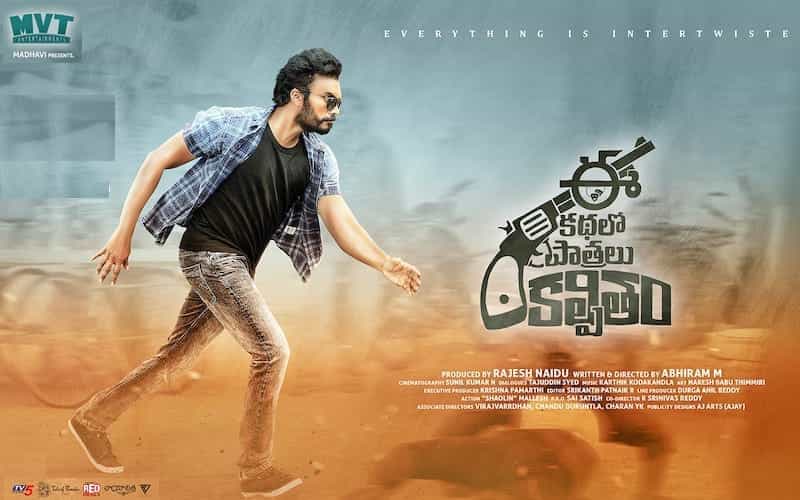 Ee Kadhalo Paathralu Kalpitam
Ee Kadhalo Paathralu Kalpitam is a Thriller Movie Directed by Abhiram .M. starring Pavan Tej Konidela (Krishna) and Meghana (Shruti) in lead roles. Raghu Babu (Real Ratnam), Babloo Prithiveeraj (Rajiv) and Lucky played important roles.

Krishna want to become a Hero and consult director and Producer for a chance. Finally, he end up with Real Ratnam, who want to make movies based on real incidents. Krishna along with writer build up a story, that happens to become real. Rajiv is a Police, who investigating the crime, suspects Krishna. The rest if the story is about how he become hero?
Everything Is Inter-twisted...