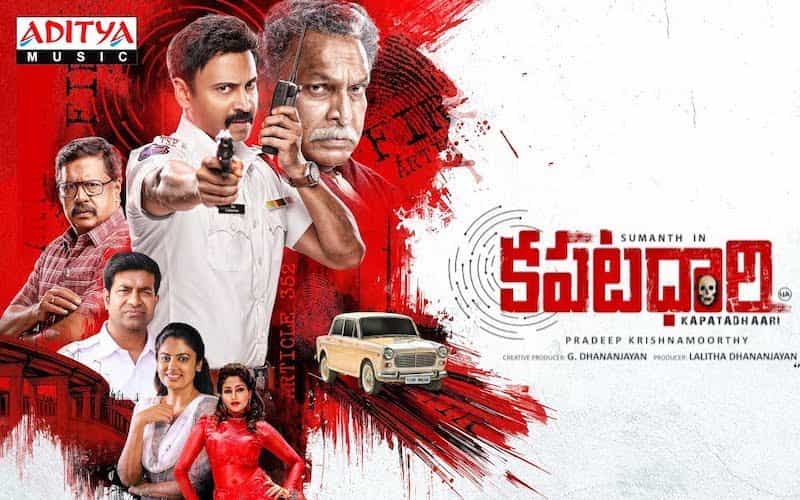 Kapatadhaari is an upcoming Telug Movie, directed by Pradeep Krishnamoorthy. Starring Sumanth, V. Jayaprakash, Pooja Kumar, Nandita Swetha and Nassar as lead characters. Produced by G. Dhananjayan, music and background score for the film is composed by Simon K.King.

Gautham (Sumanth) is a traffic police wants to be a crime investigator. One day they find skeleton remains of unknown in his area and start investigating. His higher officials warns him to stay away form the case. Even he decide to solve on his own that related to a conspiracy from 40 years ago. The rest of the story is about how he solve the case?
A Murder Mystery Solved by a Traffic Cop..