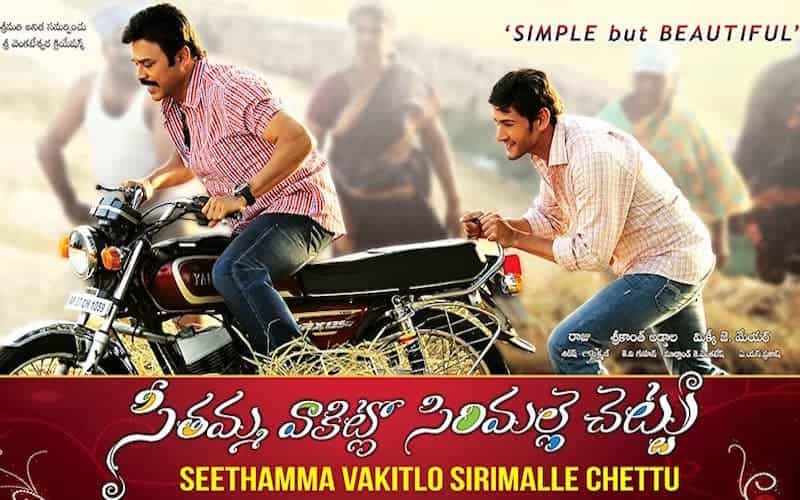 Seethamma Vakitlo Sirimalle Chettu
Relangi (Prakash Raj) is a gentleman from a small village Relangi and he believes in human values and relationships. He has two sons Venkatesh and Mahesh Babu. Peddodu is an emotional guy and his maradalu Anjali is in love with him since her childhood. Whereas Mahesh Babu is a witty and charming young man and he falls in love with Samantha, the daughter of Rao Ramesh. But Rao Ramesh ridicules Prakash Raj for his low wealth and this strains the relationships between both brothers. the story follows...
Woven tale of human emotions. ..