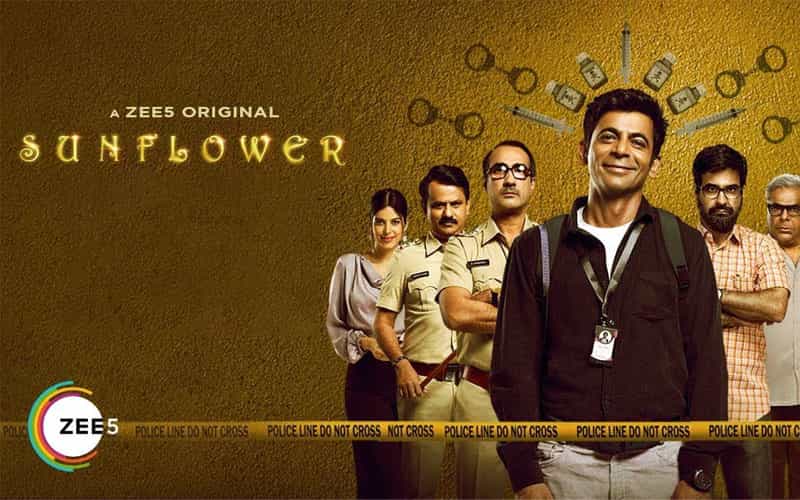 When a murder is committed in Sunflower Society, all the residents come under the radar of the investigating officers. But due to his antics, Sonu Singh becomes a suspect.

The story takes place in a housing society where nothing goes as predicted. A backdrop where chaos meets comedy. Written and Directed by Vikas Bahl, the series stars Sunil Grover, Ranvir Shorey, Ashish Vidyarthi, Girish Kulkarni, Shonali Nagrani and many others.
Sunflower Cooperative Housing Society has...
Flat owners...
Tenants.....
Unique characters.....
And a murderer amongst them!
A feud for the ages!